When I first got into watching K-dramas, I distinctly remembering browsing through online lists with names like "Top 10 K-Dramas You Need to Watch" or "K-Drama Classics" to find a place to start after my discovery of such a sprawling industry. In doing so, I came across a number of great dramas, a number of good ones, and a number of dramas that left me wondering, "Why?" As in: "Why is this drama so well-loved by so many people?" I don't deny that tastes differ, but with a "cult classic" designation there has to be a special something to draw those people in, right? Or maybe, wrong. I'm here to try to puzzle out why four specific K-dramas always seem to make these lists.
An Obligatory Disclaimer: This is not meant to be purely bashing, though I may be rather harsh with some of these works. I am just genuinely confused as to why these dramas had and still have such huge followings. If you love any of these, don't take what I say to heart. There's plenty of painfully cheesy dramas that I somehow find it in me to enjoy with a guilty conscience. At the end of the day, this is all a matter of taste. I'm not trying to invalidate anyone else's, just share my own.
I will admit I have not actually watched any of these to completion, mostly because I hated them (or was hopelessly bored) in my first attempt. I do think I saw enough to understand their flaws and "charms," and definitely enough to get a sense of the storyline. But if there was a sudden plot twist that made it all worth it, do let me know. And no, a sudden and inexplicable change of heart from a male lead that spends most of the drama acting like a Grade A asshole doesn't count.
But enough of me covering my butt – let's get into my picks.
You're Beautiful
I am ultimately convinced the writers for You're Beautiful sat down around a shiny conference room table, looked at each other seriously, and then asked, "How do we make the most annoying female lead possible?" during the first write-up of this drama's script. Because wow, Go Mi Nyeo is a real piece of work. When I think of her as a character, all I see is Park Shin Hye's perpetually stupefied face as she somehow bamboozles the people around her into believing she is a boy. More specifically, believing her to be her own twin brother Go Mi Nam who is the latest addition to the popular (fictional) K-pop idol group ANJELL.
I found myself asking "What is the point?" so many times throughout this drama. The motivations of each character are baffling, the characterization of both leads is weak, and Hwang Tae Kyung was only a marginally more tolerable lead given that his character at least went somewhere. From what little I do remember about UEE's role as a supporting character, she was there to look pretty and be petty. If she was significant to the plot in any way other than to cause our female protagonist to confront her own feelings for Hwang Taekyung, then I don't remember what it was. Jeremy and Kang Shin Woo are undeniably the best parts of this drama. It was almost funny to watch them embody the quintessential second lead stereotype – nice, caring, attentive, and intelligent enough to discern her real gender – and yet still get blindsided at every chance. 
Actually, I have to admit I enjoyed You're Beautiful's OST as well. If I can recommend anything good from this drama it's to watch Jeremy's bus scene and listen to ANJELL's song "Still" which is kind of a jam. It's campy beyond all belief, sure. And yet it's still infinitely more entertaining than whatever shenanigans were happening in whatever the plot of You're Beautiful was supposed to be.
Dream High
Yes, Dream High. The drama that is beloved by K-drama and K-pop fans alike, featuring popular idols such as Suzy, IU, Taecyeon, and Eunjung – to name the notables. I will say it right now: I have nothing against these idols. I don't even really have major qualms with their acting, particularly through the lens of their 2019 careers. But I couldn't find it in me to care about anything they did in the cheesefest that was Dream High. It's a coming-of-age story about pursuing dreams in a high school meant to produce K-pop idols. But with a character as unlikable as Go Hye Mi as our primary protagonist and a love triangle I couldn't have cared less about, this drama just didn't work for me.
Kim Soo Hyun as the painfully awkward yet talented Sam Dong was the drama's saving grace in providing one character I wanted to actually root for. Even in the early stages of his career, something about his onscreen presence made want to continue watching despite all other signs indicating this wasn't the story for me. As far as breakout projects go, I'm glad he was able to swoop and and grab the main lead position as Dream High progressed because Sam Dong was certainly the more compelling character. Though "compelling" might be too strong a word for any one character in the drama.
Once again, the soundtrack of Dream High is ultimately better than any major plot developments that occurred during the drama. "Love High" still serves those 2011 2PM vibes, and I can't deny that cast was a collective of very musically talented young idols. 
Dream High is probably the most tolerable pick on my list. In a way I can see why people do genuinely enjoy it, but for me there was nothing there to connect to. Even as a student, even as someone trying my damnedest to accomplish my own goals in life. Dream High just fell flat for me. I couldn't relate to the characters, and their antics didn't entertain me enough to make me stay for the plot. It felt too much like a story trying to be uplifting that could never quite deliver the pitch. Or the pitch was so far out in left field, it flew by my head and landed with a much less critical crowd. Either way, Dream High is not something I will ever understand the hype around or appreciate as a K-drama classic.
The Heirs
I'm sorry Park Shin Hye, I really have nothing against you. In fact, I do enjoy her work as an actress, notorious kissing scenes notwithstanding. But this drama just… ain't it. 
The Heirs is a classic tale of a poor girl who is unceremoniously thrust into a lifestyle of wealth and grandeur when she is granted a scholarship to a private school full of young heirs and heiresses. Cha Eun Seung, our female lead, must learn to navigate all the complicated politics of this world while living in the same household as one of her own classmates, Kim Tan.
This drama is probably a less controversial pick for this type of list because I usually see people either flat-out loving or hating it. But The Heirs got high ratings while it was airing and is arguably still one of the most well-known dramas among international fans, so I'm including it here. I can't deny its impact as a piece of media, and feel almost contractually obligated to mention the OST "Love is the Moment" for even mentioning it in the first place. So just revel in the cultural phenomenon of this song as you continue to read.
In a sense, I do get why this K-drama works to draw so many people in. It has the same recipe that made Boys Over Flowers so popular: a popular, rich boy who falls quickly and questionably deeply for our main character, your average Plain Jane who serves as a vague enough self-insert, and Lee Min Ho. I will even admit I enjoyed the initial setup of this drama. But unfortunately the power dynamic between Eun Seung, as the daughter of a maid living in the Kim Tan's home, and Kim Tan himself was just too uneven. Uneven to the point of making me uncomfortable. And that unscripted closet kiss scene will always give me the shivers whenever I think about it.
But besides the problems inherent in the romantic relationships of The Heirs, Eun Seung just didn't have enough agency to make me want to root for her even with the way other characters treated her. Things always happened to her, instead of her making things around her happen. All this, combined with the fact that Kim Tan's character is just a rehashed Gu Jun Pyo without a perm, left this drama an underwhelming mess of tropes I can't quite get behind as a worthy "cult classic" K-drama.
Playful Kiss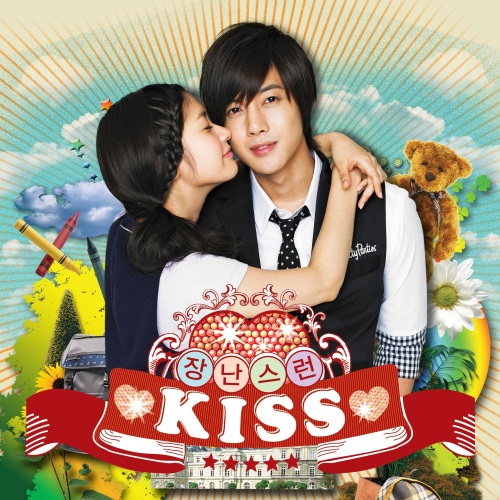 I'm wrapping things up with a real trainwreck here. Playful Kiss is not only my least favorite "cult classic" K-drama. It's my least favorite K-drama ever. There's absolutely nothing redeeming about this drama – not the acting, not the storyline, and most definitely not the characters. Based on a manga I'm sure is equally as problematic, Playful Kiss tells the story of a Oh Ha Ni, a highschool girl forced to live in the house of her classmate who treats her like trash. She is also, inexplicably, head-over-heels in love with said classmate, Baek Seung Jo.
I watched this drama before Kim Hyun Joong went off the deep end, so no bias is entering my opinion of his character when I say that I detest him. Baek Seung Jo is the most dismissive, pretentious, and rude presence in the Oh Ha Ni's life. It's an unflattering look for both characters, given that it makes her seem superficial for liking him and makes him just look like an asshole. There is nothing enjoyable about watching an naive girl chase after a boy that is consistently rude and degrading towards her. There's nothing relatable, nothing funny, nothing cute, about any of it. And when the writers finally tried to force the narrative that he was in fact falling for her, it comes too little, too late and was entirely unconvincing to me. The two leads had zero chemistry. I just couldn't see where any of the attraction was coming from, on either side of the relationship. But hey, I don't usually go for the insensitive guys that hate my guts. Call me a romantic.
I actually remember skipping entire episodes of this drama when I grew so frustrated with the lack of progression in the storyline. And when I picked it up three episodes later it was laughably easy to get the gist of what had happened in the previous episodes. That's a pretty good indication of the sheer amount of absolute nothingness happening in the drama.
If you want to watch Jung So Min in a K-drama that actually highlights her acting talent, check out her recent project, The Smile Has Left Your Eyes. That drama had one of the most depressing endings I've ever seen in a K-drama and it was still somehow more enjoyable to watch than Playful Kiss.
And if you want to watch Kim Hyun Joong in his most recent project… Well, I'll just direct you to our article "An Idiot's Guide to the Kim Hyun Joong Scandal." That's the only drama he really deserves to be mentioned in.
---
What are your thoughts on these dramas? Are there any dramas – K-drama or otherwise – that have gained a cult following for reasons that mystify you? Can you explain the elusive draw behind any of my picks? Let me know.