Name
The C in C-ute is substituted for "°C" to express the group's enthusiasm and passion, but the hyphen after it has no particular meaning. The group's name is pronounced like the word "キュート" ("cute") in Japanese.
History
All members of C-ute were initially selected during a Hello! Project Kids audition in 2002, and continued to train with various projects until 2005, when the group was officially formed with seven members who had not been chosen for the group Berryz Kobo. In January of 2006, it was announced during a Hello! Project tour that Kanna Arihara was being added to the group, for a total of eight members.

Debut
C-ute released their debut indies single "Massara Blue Jeans" ("Brand New Blue Jeans") on May 6th, 2006. The only other song on the single was an instrumental for the main song.
Massara Blue Jeans
(Lyrics and Composition by: Tsunku / Arrangement by: Takahashi Yuichi)
They made their major label debut with their fifth single "Sakura Chirari" ("Cherry Blossoms Scattering"). The single included the b-side track "JUMP". "Sakura Chirari" reached #5 on the Oricon charts and charted for three weeks, selling 26,595 copies. The #5 ranking made C-ute the youngest group to rank within the top 10 on the charts.
Sakura Chirari
(Lyrics and Composition by: Tsunku / Arrangement by: Takahashi Yuichi)
JUMP
Lyrics and Composition by: Tsunku
Style / Recommended Songs

The group is described as a very unifed group with dynamic and delicate performances, and are often named the best performers out of the Hello Project idols. C-ute's image was considered bright and energetic up until 2012, when they released a rock ballad and switched to a more mature style.
(All songs written and compsed by Tsunku)
Kimi wa Jitensha Watashi wa Densha de Kitaku (To Get Home You Ride a Bike and I Ride the Train)
Crazy Kanzen na Otona (A Crazy, Perfect Adult)
Aitte Motto Zanshin (Love is More Original)
Love Take it all
Kanashiki Heaven (The Grieving Heaven)
You'll Like This Group If…

You like or are interested in Hello Project idol groups.
What Are They Doing Now?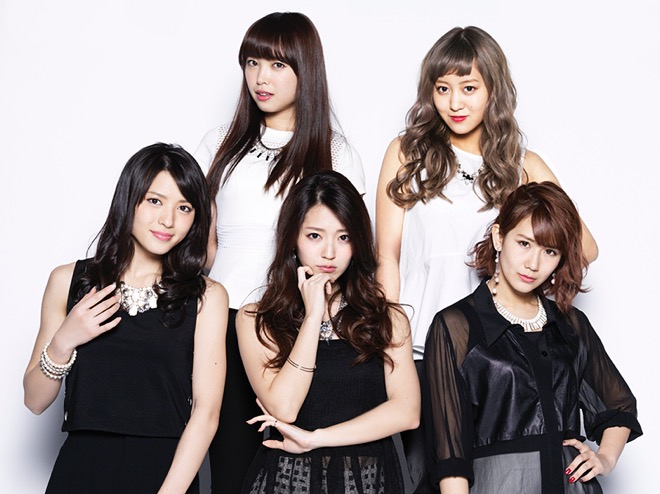 In October of 2006, member Megumi Murakami left the group to concentrate on her studies. A year later in 2007, C-ute recieved the Japan Record Award for Best New Artist. The girls were too young to appear on the stage at the ceremony, so their producer Tsunku accepted the award for them. They ended the year with their debut performance on the 58th NHK Kouhaku Uta Gassen, performing a song together with Morning Musume and Berryz Kobo. They were nominated for a Japan Record Award the next year, but lost to the vocal and dance group EXILE.
In 2009, members Kanna Arihara and Erika Umeda left the group.
In 2013, C-ute had their first solo overseas event in Paris, and performed their 200th live at Nippon Budokan. They were invited back to Paris in 2014 along with Berryz Kobo as guests of honor at the 15th Japan Expo.
Websites and Social Media
Official Website
Official Blog
Official Facebook
Official Youtube