Genre: Visual Novel, Otome
Platform: PS Vita, PC via Steam
Release Date: March 12th, 2019
Special thanks to Intragames for providing a review copy of the game.
---
7'scarlet is an otome game developed by Otomate and Toybox Inc. It was first released in Japan back in 2016 and received its first English release in 2018. Thanks to INTRAGAMES, its PC port was published via Steam early this year. At first glance 7'scarlet appears to focus on a murder mystery, yet its narrative is deeply entwined with the supernatural.
7'scarlet's main heroine is Ichiko Hanamaki, a university student. A year prior to the start of the story her older brother, Hanate, went to a small town called Okunezato and never returned.
On summer break Hino Kagutsuchi, Ichiko's childhood friend, convinces her to join him in a visit to Okunezato. He is a member of the Okunezato Supernatural Club, which is holding its first meeting in Fuurinkan Hotel, the only hotel in the town.
In the meeting, Ichiko meets the club's other members: Isora Amari, Toa Kushinada, Sosuke Tatehira, and Yua Susano. A young boy named Yuki Hirasaka is also among the attendants since he's one of Fuurinkan Hotel's workers. The Supernatural Club is puzzled because the administrator of their online forum never shows up, but they progress with the meeting and make plans to hang out at other times. Their main purpose was to continue discussing the mysteries of Okunezato, yet they end up focusing on getting to know each other.
7'scarlet's story explores the overarching mystery surrounding the murders in Okunezato and the truth behind the disappearance of Ichiko's brother.
[spoiler]
Hino Kagutsuchi
Ichiko's childhood friend who has an obvious crush on her. He's very protective of Ichiko and has a rather annoying fixation with being all macho and strong in front of her. On the other hand, he secretly likes cute things but is too afraid to show this "unmanly" side of himself.
Hino and Ichiko spend their stay at Okunezato interrogating the residents of the town and trying to find clues as to what could have happened to Hanate. Cliché romantic troupes are shoehorned in throughout the route; these moments are unnatural and awfully forced.
One day, one of the hotel's guests, Kagura Tsukuyomi, is stabbed. Hino finds Kagura bleeding out and calls an ambulance. The owner of Fuurinkan Hotel, Yuzuki Murakumo, gathers all of his guests and staff members to notify them that the hotel will be closed and they need to evacuate the town. Having a serial killer on the loose scares everyone and they agree to leave after a farewell party.
Following the event, Ichiko admits that she wants to stay and continue searching for her brother. She also asks Hino to fill the gaps in her childhood memories – when they were younger, she suffered from a traumatic experience and forgot all about it. Hino agrees and explains that back then, he took her to a haunted house with the goal of impressing her. However, they ran into a serial killer who had taken shelter in it. The killer took Ichiko hostage and gave Hino a gun… for some reason. Hino did not manage to shoot their attacker, but Hanate appeared and shot the killer without hesitating. Ever since the incident, Hino has been fixated on protecting Ichiko at all times, especially during her brother's absence.
After hearing this story Ichiko hugs Hino and reassures him by saying that he's never needed to impress her and he's important to her. Right as they're about to kiss, Hino gets shot in the leg. He's rushed to the hospital and all of his expenses are paid for by the Murakumo family.
While Hino is recovering, Ichiko receives a shady letter from an unknown sender. They give her instructions to meet them in a hidden shrine and threaten to murder Hanate if she tells anybody about the letter.
Ichiko arrives at the shrine at night and finds her brother's jacket stuck under one of the planks in the floor. She's subsequently cornered by the masked serial killer, who has been facing off against Chikage Karasuma, a novelist who had been staying in Fuurinkan Hotel. A still-injured Hino shows up as the killer is about to murder Ichiko and there's a repeat of the haunted house incident. This time around, Hino shoots the gun, which is revealed to have no bullets. Chikage lounges at the killer before he can harm Ichiko and Hino, and they both drop down the mountains as Ichiko and Hino look on.
In the ending, Ichiko and Hino visit Hanate's grave, who died in their last confrontation with the killer. After paying their respects, they kiss and promise to face the future together.
Yes, this was very rushed and nonsensical.
Isora Amari
The cook of the hotel's café, who shows an interest in flirting with Ichiko right off the bat. Unfortunately, he's a closet yandere who always comes on too strong despite only meeting Ichiko recently. And by comes on too strong I mean that his advances are incredibly creepy.
Isora pulls Ichiko into intimate skinship and sugarcoats his words to gain her favor. God knows why, Ichiko points out that he's manipulative, but thinks to herself that perhaps she enjoys being manipulated. Girl why?
In this route, the killer tries to frame Isora for his crimes. This ends up being very easy thanks to Isora's increasingly unstable behavior. At first, the killer poisons a cat who had eaten one of Isora's cakes. After that, he attacks Ichiko in a dark alley. This action isn't inherently incriminating; however, Isora's behavior following the attack is what raises red flags in Ichiko's mind. Isora becomes a vanilla Toma from Amnesia and locks Ichiko up in a warehouse to hide her while he is looking for her attacker. During this time, he refuses to answer any questions about what's happening outside. Besides, he makes creepy remarks that imply he wishes the attacker had hurt Ichiko's hands instead, since that way he could've done everything for her. He comments that it's not so bad her leg got injured as he gets to keep her for himself, too.
Subsequent to Isora's disturbing remarks, Ichiko begins doubting him and wonders if he was her attacker. Nonetheless, she stays in the room. One day, Isora accidentally leaves the door unlocked, which gives the real killer a chance to pounce on Ichiko.
Isora shows up to prevent Ichiko's death and he beats the killer's ass. The warehouse catches fire, but Isora and Ichiko decide to have a moment and kiss instead of evacuating. Oh, and they also don't check the killer's face. Yes, all of the writing in this game is very smart. Not.
Isora is sent to the hospital for minor injuries and is told that he'll make a full recovery. Ichiko and Isora confess their love for each other and kiss. The end.
The writing makes me lose brain cells.
Toa Kushinada
A clumsy and socially awkward man, who is part of the Okunezato Supernatural Club. Early on in the story, he's revealed to be A-TO, a famous soloist who used to be part of a band named AUK ZERO.
The relationship development between Ichiko and Toa starts off in a more natural way than that in Isora's route. Even then, the quality drops when the writers shoehorn in the out of place cliché involving the insecurities of starting a relationship with a celebrity. For some reason a scolding from Toa's manager makes Ichiko second-guess Toa's confession and ask herself if his feelings are true. This plus the complete lack of effort on Ichiko's part to investigate Hanate's disappearance or any of the mysteries of Okunezato, make the latter events of the route stand out like a piece from a different puzzle.
To elaborate further on what I mean: three-fourths of the route are focused on Toa and Ichiko's relationship and the celebrity drama which is VERY out of place in 7'scarlet. The game's main plot is about mystery and suspense, yet this route is everything but that. It's the kind of thing you would find in more fan-service oriented games like Dynamic Chord or Starry Sky. The resolution of this cheesy conflict is a heart-to-heart conversation between Ichiko and Toa. However, right as they start to head to the hotel after solving their issues, they get ambushed by members of a cult. This plot point came out of nowhere.
The cult members pin both of them down and look for a mark on Toa's back. They're unable to find one, and Sosuke arrives before they can resort to violence. Sosuke easily dispatches them, implying that he's somehow linked to the sect. Following this Sosuke, Toa, and Ichiko start making their way to the hotel. On their way there Ichiko and Toa request an explanation for what just happened. Sosuke explains that their attackers were members of the "vigilance committee" of Okunezato, alternatively called the Ensepulchers. The town has a popular legend that talks about revenants; human shells who must kill the living to continue existing. Every time they murder someone a purple mark appears on their back. A vigilance committee composed of people who believe the tale was formed. The members of this cult believe that a revenant is behind the disappearances in Okunezato, thus they're set out to find and eliminate any possible revenants. For unexplained reasons, they suspected that Toa was a revenant.
The nonsensical narrative progression continues with the killer sending Ichiko a letter, asking her to meet him and signing it with Toa's name. Ichiko falls for his trick and is attacked by the killer. Toa appears out of nowhere and holds off the killer until the vigilance committee rushes into the scene to apprehend the murderer. Ichiko and Toa leave and later learn that the killer escaped.
The ending shows Toa and Ichiko parting ways since he has a tour as A-TO. Toa promises to always think of her and come back once he finishes his tour and retires.
Sosuke Tatehira
A diligent and serious man who's passionate about Medicine and the occult. Early on, Ichiko has some trouble understanding Sosuke and often wonders if he's unhappy or bored, but soon realizes that he's just not very good at expressing his emotions nor picking up on social cues. Despite coming off as a closed guy, he admits that he feels comfortable talking to Ichiko and enjoys her company.
Sosuke tells Ichiko that he lived in Okunezato when he was younger and witnessed his father killing someone. His father became the most recent victim of the mountain killings, so he's determined to find out the truth behind the disappearances. Like in Toa's route, Sosuke is knowledgeable about the vigilance committee, yet this time around he doesn't hold any power over them.
Sosuke and Ichiko investigate the case together and manage to arrange a meeting with Kyouji Murakumo, the head of the Murakumo family. Kyouji tells Sosuke that his father was trying to find the revenant behind Okunezato's murders and got killed in the process. He also gives Ichiko a book that the Ensepulchers found in the mountains a year back, which has Hanate's name written on the cover and is filled with his handwriting. Subsequently, Kyouji attempts to convince Ichiko and Sosuke to join the Ensepulchers to attain revenge for their deceased family members. Ichiko and Sosuke decide to cooperate with the Ensepulchers, following an attack against Ichiko.
Sosuke and Ichiko confess their feelings for each other in the aftermath of Ichiko's attempted kidnapping. This development is rushed like most of the romance in the game and somehow they end up in a passionate embrace out of the blue.
A day later, the guests and staff of Fuurinkan Hotel have a farewell party to send off the members of the Supernatural Club that are going back home. During the party, they hold a discussion to try pinpoint who the revenant among them is. Sosuke points out that the day prior, Kagura Tsukuyomi, the photographer mentioned that Ichiko was shaking like a leaf because she had been attacked even before Ichiko herself said anything about the attack. Kagura pulls out a knife to stab Ichiko and is stopped by Sosuke stepping in his way. The Ensepulchers are called by the local policeman, Yasuhisa Kukuri, and they detain Kagura.
In the ending, we see Sosuke and Ichiko hiking to a flower field that Sosuke found when he was a child. They say some cheesy lines to each other and kiss. Through a flashback, it's revealed that Ichiko had been lost with a twisted ankle in the mountains of Okunezato as a child and Sosuke's drive to carry her back to safety sparked his drive to become a doctor and help others.
Yuzuki Murakumo
The stern owner of Fuurinkan hotel, also Kyouji Murakumo's son. 7'scarlet's introduction cinematic is completed upon accessing this route – Yuzuki, dressed in the black coat of the Ensepulchers, chases a female revenant around Okunezato. Her identity is that of Chikage Karasuma's wife, which explains his involvement in Hino's route. Yuzuki briefly hesitates before killing her, due to her determined and kind manner of speech. The scene ends with her anguished scream.
Right off the bat, Ichiko grows close to Yuzuki by walking in on him doing flower arrangements and later taking care of him when he's bedridden with a cold. Ichiko is saved from the Ensepulchers by Yuzuki, and heads to his room on the next day to ask him about what happened. There she runs into Chikage Karasuma, who is inspecting every nook and cranny of Yuzuki's room. Chikage drugs Ichiko and she loses consciousness.
Ichiko wakes up in an old house tied to a pole. Yuzuki shows up to save her, however, their escape is interrupted by Chikage. Yuzuki fills in the blanks from the introduction cinematic – instead of killing Chikage's wife, he gave her change so that she could make a final call to her husband. The other Ensepulchers catch up to them despite Yuzuki's attempts to help Chikage's wife run away. Thus, she's eliminated and Yuzuki is kicked out from the vigilance committee. After hearing about his intent to stop the Ensepulchers, Chikage lets Yuzuki and Ichiko go. On their way to Fuurinkan hotel, Yuzuki says that he's determined to stop the Ensepulchers's endeavors, as Chikage's wife taught him that revenants were born from having a strong, unfulfilled last wish that didn't let them pass on to the afterlife.
The following night Ichiko admits to Yuzuki that she feels useless because she can't do anything to find her brother. Yuzuki comforts her and promises to help her find Hanate. They find out that Yasu, the policeman, lied about his lack of knowledge of the case. He was actually instructed to keep quiet about it since the Ensepulchers suspected Hanate was a revenant. The rest of the investigation guides Ichiko and Yuzuki to a recent corpse, so they retreat to the hotel to avoid danger.
On the day A-TO is scheduled to have a concert in Okunezato, Ichiko is left alone in the hotel. Kagura's revenant personality makes an appearance again and he attacks Ichiko. Sosuke and Yuzuki save her, and they expose that as a human, Kagura was a ruthless serial killer. The "unfulfilled wish" that made Kagura become a revenant was his wish to keep murdering people. The duo manages to exorcise Kagura with Chikage's help, albeit Yuzuki is stabbed in the conflict.
In the ending Yasu informs Ichiko that her brother's notebook was found, and he was likely killed by Kagura. In this route, however, we find out that Kagura only liked to kill women, hence Yasu's report doesn't match up. Still, Ichiko takes the information at face value and comes to terms with Hanate's death.
Yuzuki wakes up in the hospital and he shares that if he died, his last regret would've been to not have lived to kiss her every day. They kiss and Yuzuki promises to stay with her and fill the hole that her brother's death has left in her heart.
True Route
First of all, what the fu—
Second, what the f—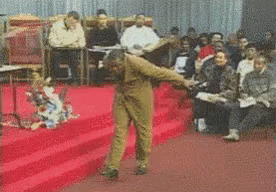 The True Route takes place near the end of Toa's route. When the vigilance committee arrives to apprehend the murderer, Kagura, he tells Ichiko that another revenant is still in Fuurinkan hotel and is targeting her. Toa is taken to receive medical care for his wounds, while Yasu and Ichiko head back to Fuurinkan hotel.
The Okunezato Supernatural Club hosts their last meeting, and Yuki Hirasaka reveals that he's the club's administrator and invited everyone to Okunezato. Like in Sosuke's route, everyone in the room discusses who is the revenant, and Yua eventually confesses that it's her. She apologizes to Sosuke for his father's death, explaining that he had found out she is a revenant and tried to kill her. She pushed him in self-defense and he died from the fall. Nonetheless, Yuzuki interrupts her and accuses her of covering for someone else. He cuts his own hand, as revenants have a strong reaction to blood. Toa's screaming is heard.
Toa is revealed to be the revenant. The reason he doesn't have the revenant markings on his back is because he hasn't killed anyone. Toa became a revenant while he was first driving to Okunezato – he fell asleep as he drove and it fell into a river. He woke up as a revenant because of his strong desire to hold his last concert in Okunezato. Toa also admits that even though he felt so much bloodlust at first that it hurt, close contact with Ichiko makes the wish to kill go away. He refuses to kill anyone and just wants to finish his last concert and disappear. The reason Yua tried to cover his identity is that they're fraternal twins, and she didn't want him to die.
The Okunezato Supernatural Club decides to help Toa fulfill his last wish and they get everything ready for the concert. Yasu, the snake, shows up in the last minute to kill Toa, arguing that revenants can't have feelings and they just want to murder people. Yua tackles Yasu, resulting in Yasu's knife stabbing her stomach. The other members of the Supernatural Club watch over Yua while Toa passes on to the afterlife following his concert.
An additional scene is added to Toa's happy ending. It turns out that he has no happy ending since the gaming world loves to shaft all of my favorite characters. Toa is portrayed writing a letter to Ichiko, in which he says by the time she reads it he'll have disappeared from this world. He confesses he's a revenant that refuses to kill people, which will inevitably make him fade away soon. Toa ends the letter by saying he'll go to Okunezato's overlook to stargaze for the last time, and then he'll disappear. He confesses his eternal love for Ichiko and thanks her for staying with him.
Hanate
Ichiko receives a letter with her brother's handwriting, asking her to head to Okunezato's tunnel on her own. There she's almost ambushed by Kagura, but Hanate sneaks up on Kagura and knocks him out. Ichiko and Hanate hug, then he guides her to an abandoned cabin in the woods.
Hanate explains that he was personally cursed by the original maker of the revenants. He's been alive for hundreds of years and attained immortality due to killing an ambrosia. Ambrosias are special humans who shine brightly in the revenant's sight – they're the best kind of bait and a revenant becomes immortal if they murder an ambrosia. Ichiko originally lived in Okunezato, and since the revenants originate from the violacea flower field in the town, she was constantly stalked by revenants with bloodlust. For unknown reasons, Hanate experienced a strong feeling for the first time in his life. He just knew he had to protect Ichiko.
In spite of the fact that Hanate stayed in Okunezato because his life was tied to the violaceas in the flower field, he takes Ichiko and flees with her to another town. When he received the revenant curse, Hanate was also given the power to manipulate people's memories of him at will, so he made Ichiko and her family think that he was part of the family and had always been. Thus, his new life as Ichiko's older brother started.
Back in the present Ichiko tells Hanate that he's her brother no matter what happens. They plan to run away as soon as possible to avoid being followed by Kagura. Suddenly, Hanate feels the flower field calling out to him. Among the violaceas, Kagura attacks Ichiko. Hanate tries to burn the flower field to eliminate all the revenants, Kagura included. The match that Hanate lit is caught by Kagura, and Kagura stabs Hanate. Hanate tries to convince Ichiko to use the matchbox to burn the flowers, yet she refuses to let him die. Hino shows up to "save" the day and complies with Hanate's request.
Kagura disappears first, as he's a more recent revenant. Hanate confesses his romantic love for Ichiko because Japanese games, man, and they kiss while the field is burning.
Everyone loses all of their memories of Hanate and we get a lame cliché tragic ending again.
[/spoiler]
7'scarlet's narrative is messy, decent at its best. A huge problem with the game is that it feeds you random chunks of plot in a disorderly manner. All of the romance is so rushed and forced that instead of feeling rewarding, it feels like an obstacle in the way of the parts of the story that you're actually invested in.
The most blatant example of a half-assed romance is Yuzuki's route – despite the fact that the protagonist has just met him, the content of the route is what you'd find halfway through a usual visual novel route. Ah, yes, my boss whom I just met – let me spend a whole day taking care of him while he is ill and speaking to him like we're as tight as thieves. Oh, and after only interacting about four times, all of his enemies will kidnap me, because apparently I'm his one weakness.
The story can be so inconsistent that in some routes Ichiko doesn't even try to find her brother. The whole point of her trip to Okunezato is looking for Hanate, yet she makes no effort to do so and this entire plot point is forgotten in the face of romance.
You'd expect that following the player's efforts to complete all the romance paths to unlock the true routes, they'd receive a satisfying conclusion that ties everything together. There is no such thing. The conclusion of both true routes is so cliché and straight-up unsatisfying that it feels like playing all the way to the end is the equivalent of tossing your time in a wastebasket. What is the point of enduring all of the mediocre writing? There is no point, the goal is just more mediocre writing.
7'scarlet's visuals have its ups and downs. It's clear that Chinatsu Kurahana's art style is beautiful, but she struggles a lot drawing dynamic poses and expressing motion. The CGs are often very bland and stiff. The angles depicted in the illustrations are awkward and highlight the faults in her technique, which is a real shame.
On the other hand, the backgrounds are gorgeous and help to set up the mysterious, horror atmosphere that contrasts with the character sprites.
Another important aspect in the visual department is that it employs life-like videos and adapts them into cinematics. Although the concept might sound interesting on paper, the low-quality videos clashed with the high definition 2D resources drawn by Kurahana. They're not a particularly good look.
7'scarlet's music has nothing particularly special to offer. It lives up to Otomate's usual standard of delivering basic tracks that fit different situations. It's decent, albeit unmemorable.
The voice acting is okay like everything else in the game. There are big names in the cast, which is something that excited me at first. However, as the narrative is mediocre at best, there is no real emotional nor challenging dialogue for the actors to work with. They get the job done, delivering their uninteresting lines perfectly.
7'scarlet is a game built from decent performances in most of its different areas. A lot of its faults are minor and can be easily overlooked. Nonetheless, the writing is a big, glaring flaw that permanently hinders the player's enjoyment. Once 7'scarlet's various departments assemble to build a bigger picture, it's not a horrible game, but it's also not a great game. It toes the line between bad and decent. Its horror narrative has received praise from a few reviewers, so I feel obliged to mention that there's a slim possibility of liking the plot.
I believe your opinion will depend on your prior experience playing visual novels. If you're a more experienced player, you won't find anything you haven't seen before, and the execution of every plot point will look subpar when compared to similar games you've previously played. It's an option for the average player searching for a supernatural visual novel, however, I'd recommend Psychedelica of the Black Butterfly instead. Not only is the story more interesting; the plot progression is also far more organized.
The Review
7'scarlet
7'scarlet attempts to mesh romance with its main mystery, yet the mix of the two sacrifices the plot to rush the development of romantic relationships. All the romance routes have plot holes, and some even forget Ichiko's original motivation. The positives are that the game's art style and backgrounds are beautiful, and the voice acting features talented individuals taking charge of the script. Although 7'scarlet doesn't particularly stand out in any area, players new to visual novels may enjoy its story, since they haven't had major exposure to the unoriginal clichés employed by the narrative.
Review Breakdown
Story

0

Art

0

Music

0

Voice Acting

0

Enjoyment

0