Just this Friday, the fourth season of the hit Produce series concluded its 12-episode run. Produce X 101 is a survival show where 101 male trainees from different agencies compete to become a member of a final project group that Mnet will debut. The Produce series is reputed for creating top idol groups which dominated the industry. From IOI, Wanna One, IZ*ONE, and now to X1, the Produce influence is sought by many.
This season introduced a new system which makes it different from its predecessors. Aside from the final top ten, there will be an 'X' member to debut. The X member is to be determined through accumulating votes from the first episode up to the last. This system is assumed to be implemented to avoid cases like Lee Gaeun in Produce 48, and Kim Jonghyun in Produce 101 Season 2.
During the finale, there were lots of smiles, laughter, awe, and most of all, tears. Suspicions aside, it's not as if we did not know Mnet has been manipulating things, here are the final eleven members of the 'global idol group', X1!
---
LEE EUNSANG (Brand New Music)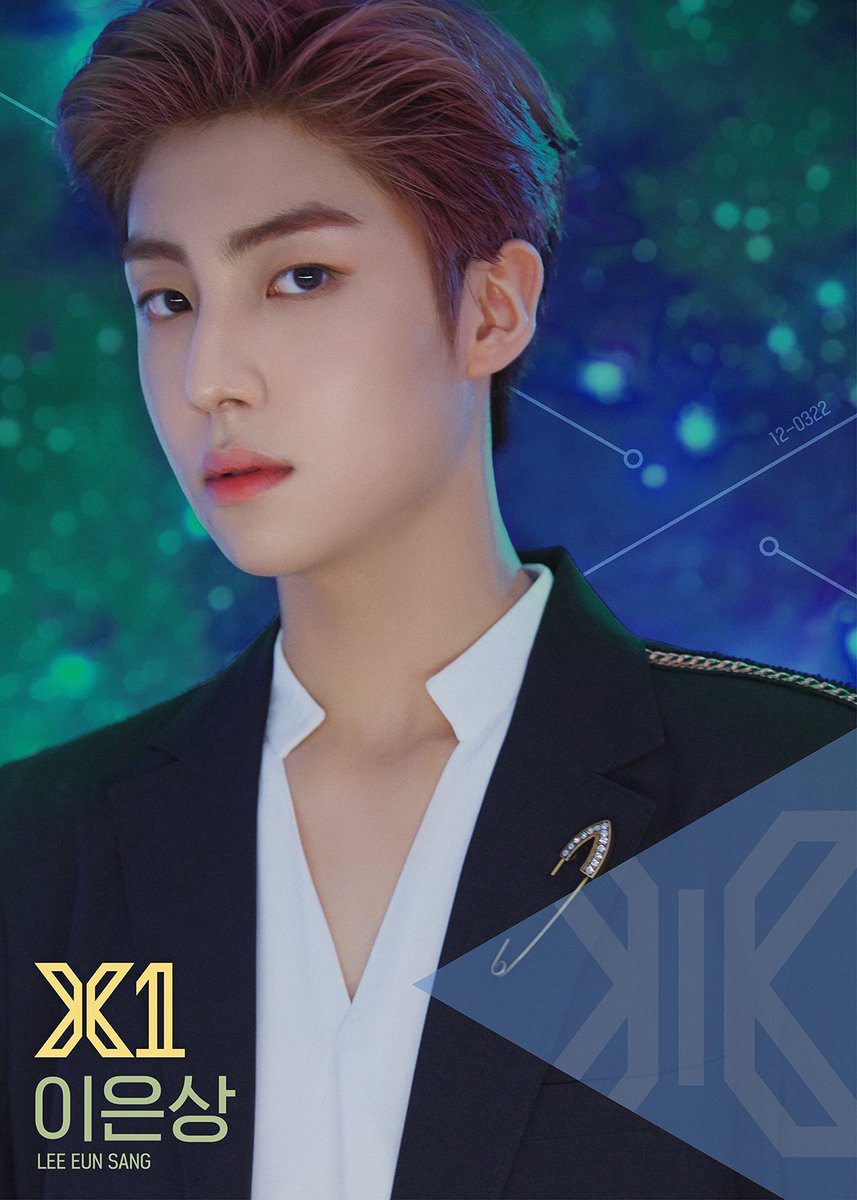 He may not be in the top ten, nor in the top eleven, but luck and the national producers have been on his side. The X member of Produce X 101 is none other than Brand New Music's Lee Eunsang!
Aside from his bright red hair, Eunsang is known for his visuals that are in-between the 'sexy' and the 'cute' sides. He has been a staple of the top ten rankings so even though his ranking dropped at the last minute, he still made it into the final line-up. Eunsang's official position in X1 is a sub-vocal.
---
KANG MINHEE (Starship Entertainment)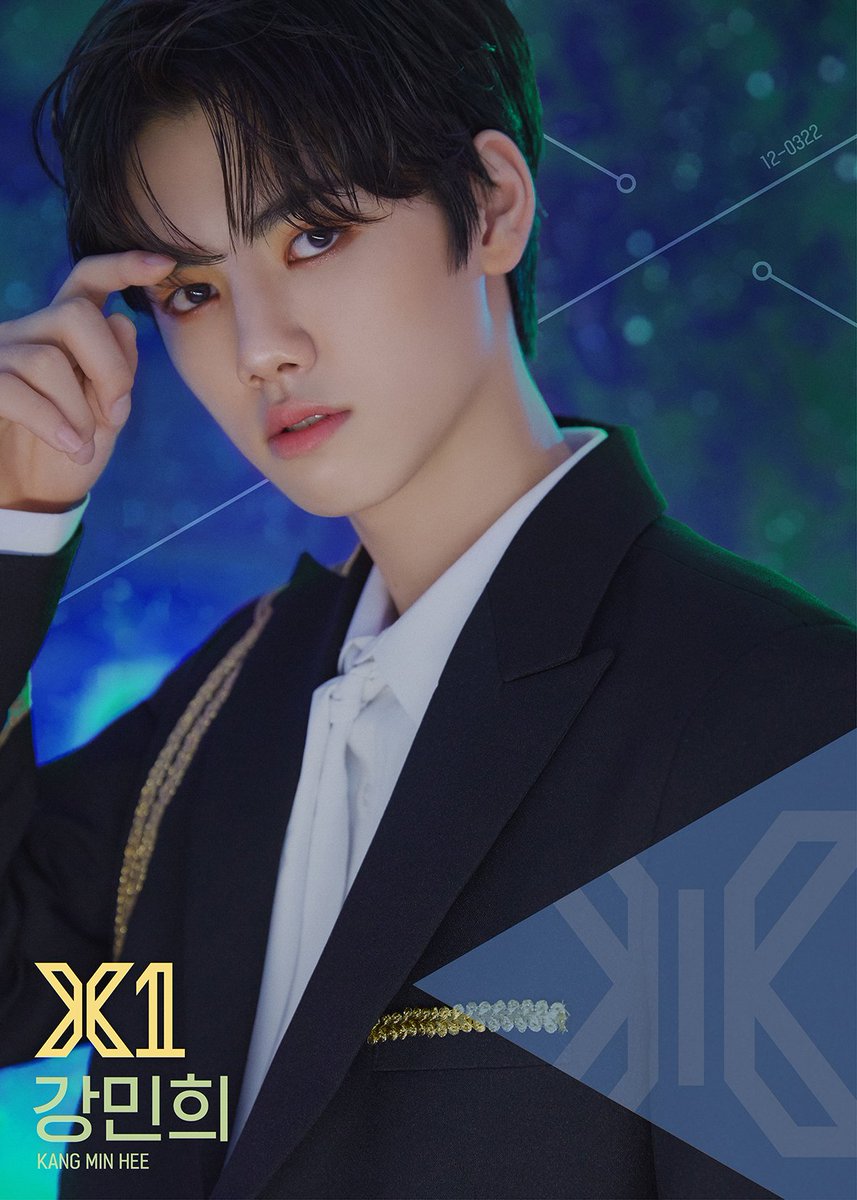 The next member is the man who came out of a manhwa, Kang Minhee! He is one out of the two Starship Ent. trainees that made it into X1. During the early episodes of Produce X 101, Minhee is practically invisible due to his lack of screen time. As his frustration and desperation grew, he became more confident in himself and even joined the challenge to become a main vocal, which he did amazing in.
Because of his handsome looks and golden proportions, he gained the nickname of 'man who came out of a manhwa'. Like Produce 48 and IZ*ONE's Kim Chaewon, Minhee never placed inside the top 10 before, however, his charms enticed the national producers at the last minute and he finally made it inside the debut lineup. His position in X1 is as a lead vocalist.
---
CHA JUNHO (Woollim Entertainment)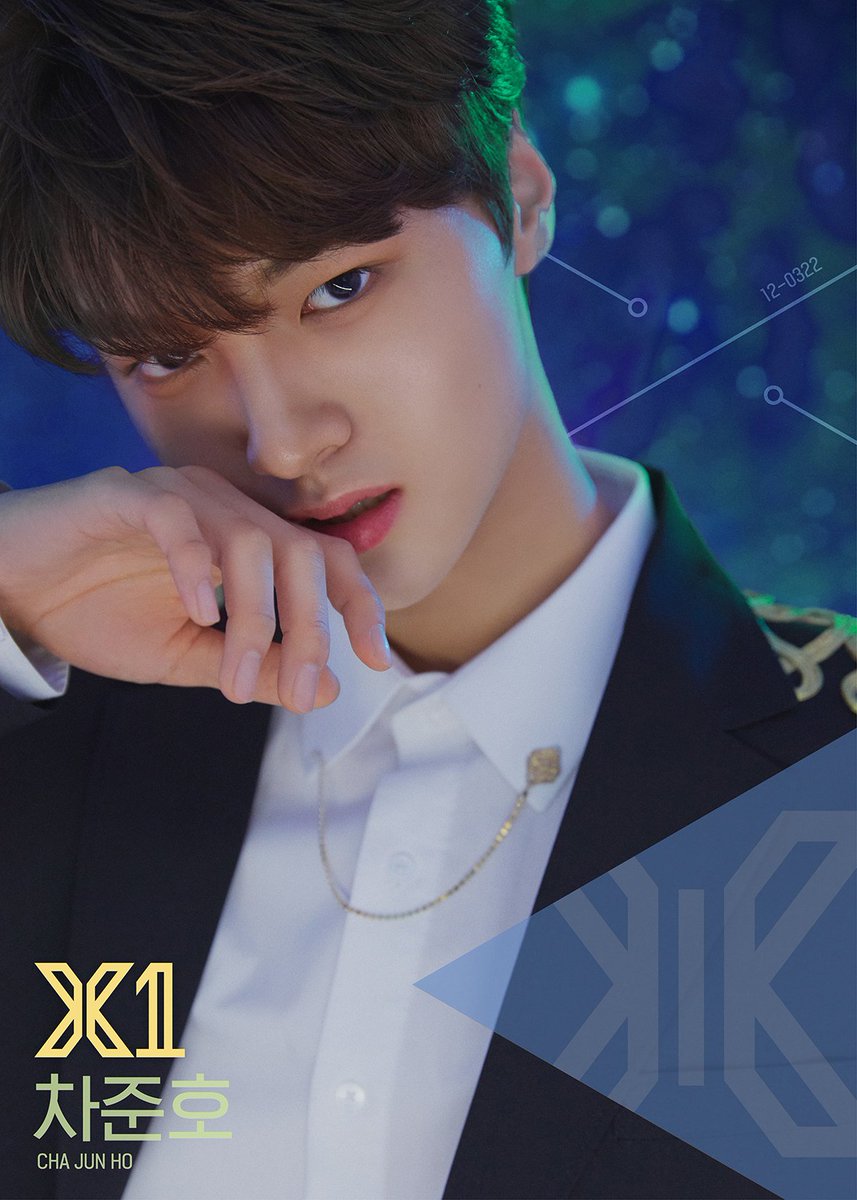 Attention! Attention! The 9th placer of Produce X 101 is Woollim Entertainment's Cha Junho!
Even before Produce X 101 started airing, Junho had already gained immense popularity for his handsome visuals. Korean communities took an interest in Junho because of his looks and his similarity to labelmate INFINITE's Kim Myungsoo. His fans fell deeper in love with him as he showed his amazing vocal skills, proving he is not just a handsome guy.
In the early episodes, Junho is portrayed as a 'robot'-like character who apparently shows no emotions, confidence, and enthusiasm. With hopes of viewers seeing him not as a robot but as a warm person, Junho became more confident and showed different sides of him instead. With his singing talent, he became a lead vocalist of X1.
---
NAM DOHYON (MBK Entertainment)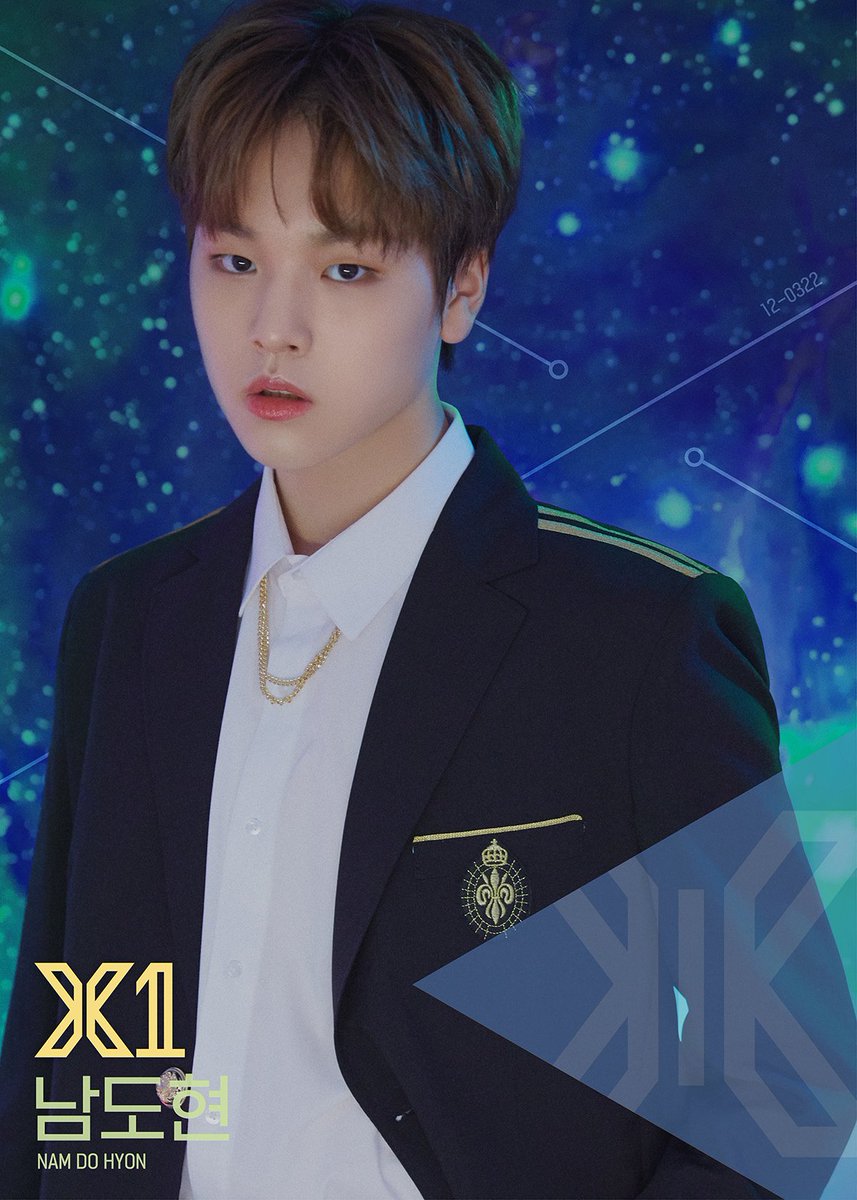 Making it into the final cut is MBK Entertainment's young rapper, Nam Dohyon! He may look like an entire baby, well not saying he is not, but he is actually an oppa with a deep rapping voice.
Before testing his luck in Produce X 101, Dohyon actually joined "Under Nineteen", another survival show with almost the same premise where he obviously did not make it. Little did he know that being eliminated in "Under Nineteen" meant he had a bigger and better opportunity coming right up. Dohyon is the youngest member of X1 as well as its main rapper.
---
LEE HANGYUL (MBK Entertainment)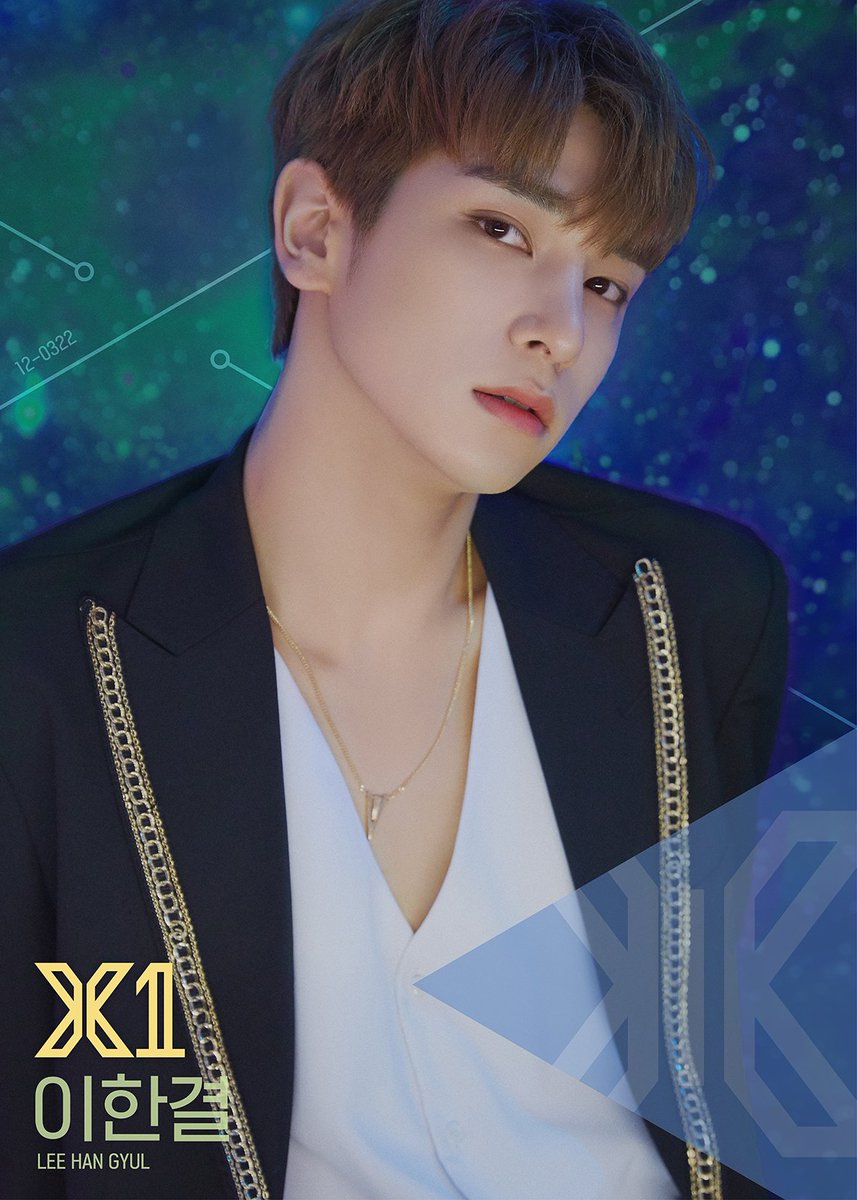 MBK Entertainment will definitely be saved soon as one of its trainees, Lee Hangyul, becomes their second trainee to make it into X1.
Just like Dohyon, Hangyul also joined a survival show prior to Produce X 101, however, Hangyul's pre-X1 journey has been more eventful. He joined KBS' "The Unit" where he unfortunately got eliminated. With 'The Unit' being an idol rebooting show, it naturally occurs that Hangyul has already debuted as an idol. He is a member of MBK's four-membered boy group, IM. Now, as he became part of X1's debut lineup, he will render inactive at IM activities and focus on X1 as its main dancer and lead vocalist.
---
SON DONGPYO (DSP Media)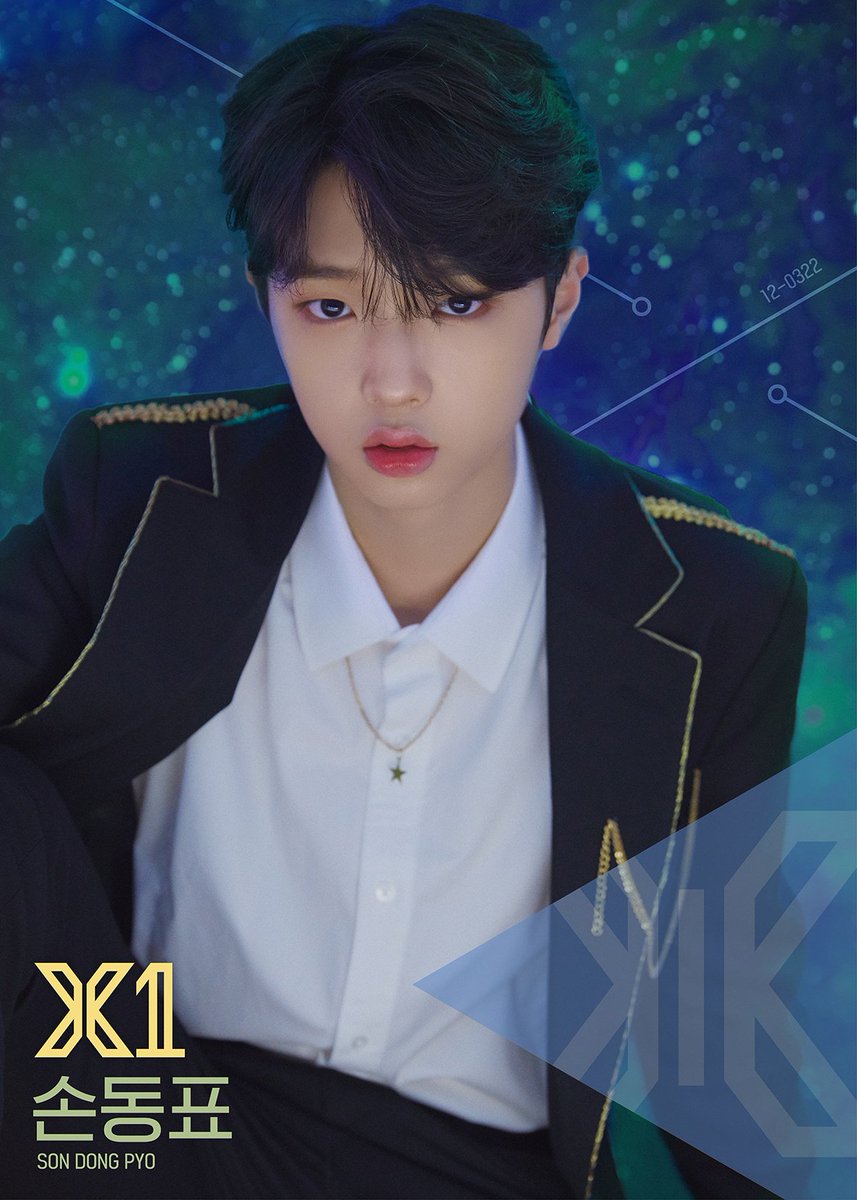 He was afraid that he will be the one to break the tradition, thankfully he did not and now DSP Media's Son Dongpyo is the 6th place member of X1.
Dongpyo became the center member for Produce X 101's official theme song "X1_MA" which gave him the fame and also the burden. As seen in the previous seasons, all theme song centers debuted, and as Dongpyo's rank dropped, he became anxious. Nonetheless, things worked in his favor! Dongpyo's position in X1 is lead dancer as well as sub-vocalist.
---
CHO SEUNGYOUN (Yuehua Entertainment)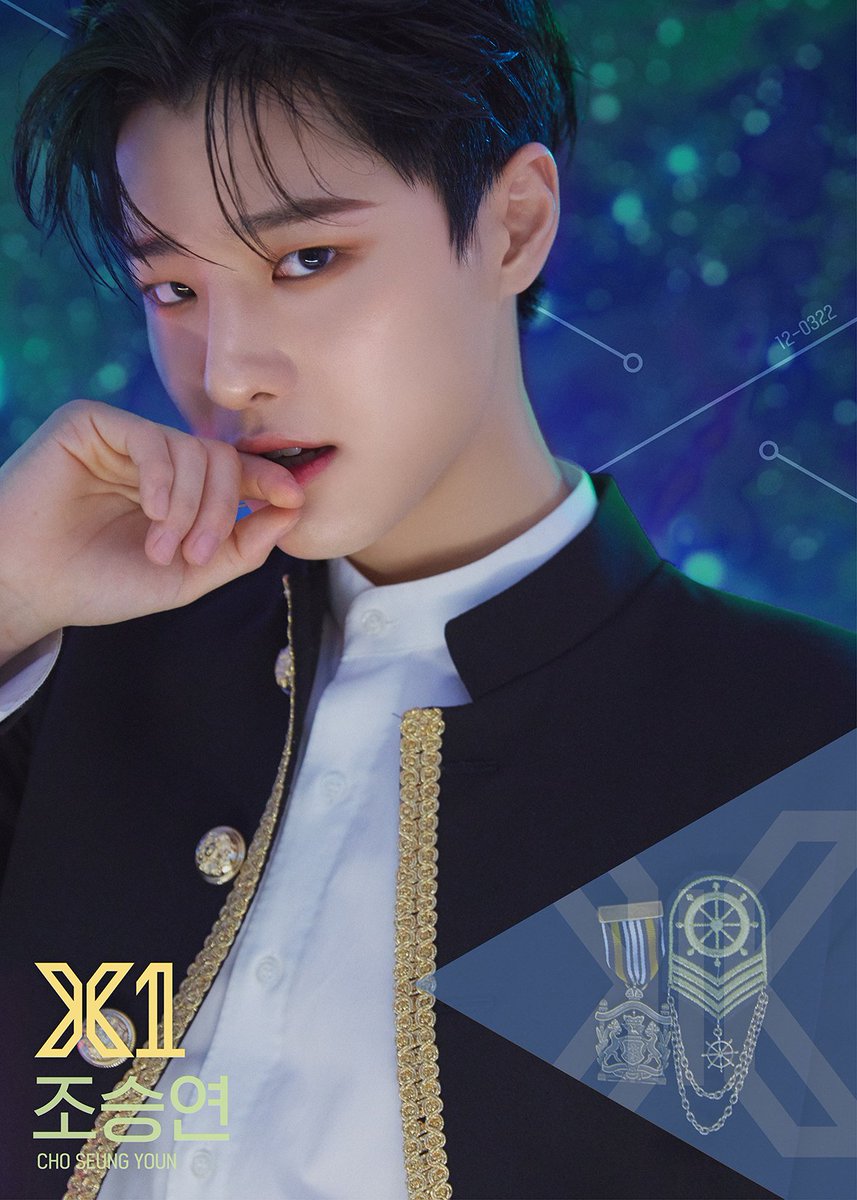 He was the main vocalist of "Love Shot". He was a rapper in "Say It! Yes or No". He was the center of "MOVE". He is multi-talented and that is a fact. He is Cho Seungyoun from Yuehua Entertainment, the fifth-placed member of X1!
Out of all trainees, he may be the one who you are most familiar with. Before Produce X 101, he already debuted in the Chinese-Korean boy group UNIQ. He is also active as a member of the group MOLA which is a group not managed by any agency, but was formed because of the members' passion for music. That being said, he is talented not only at rapping and dancing, but also at singing, making him the main vocalist and lead rapper of X1.
---
SONG HYEONGJUN (Starship Entertainment)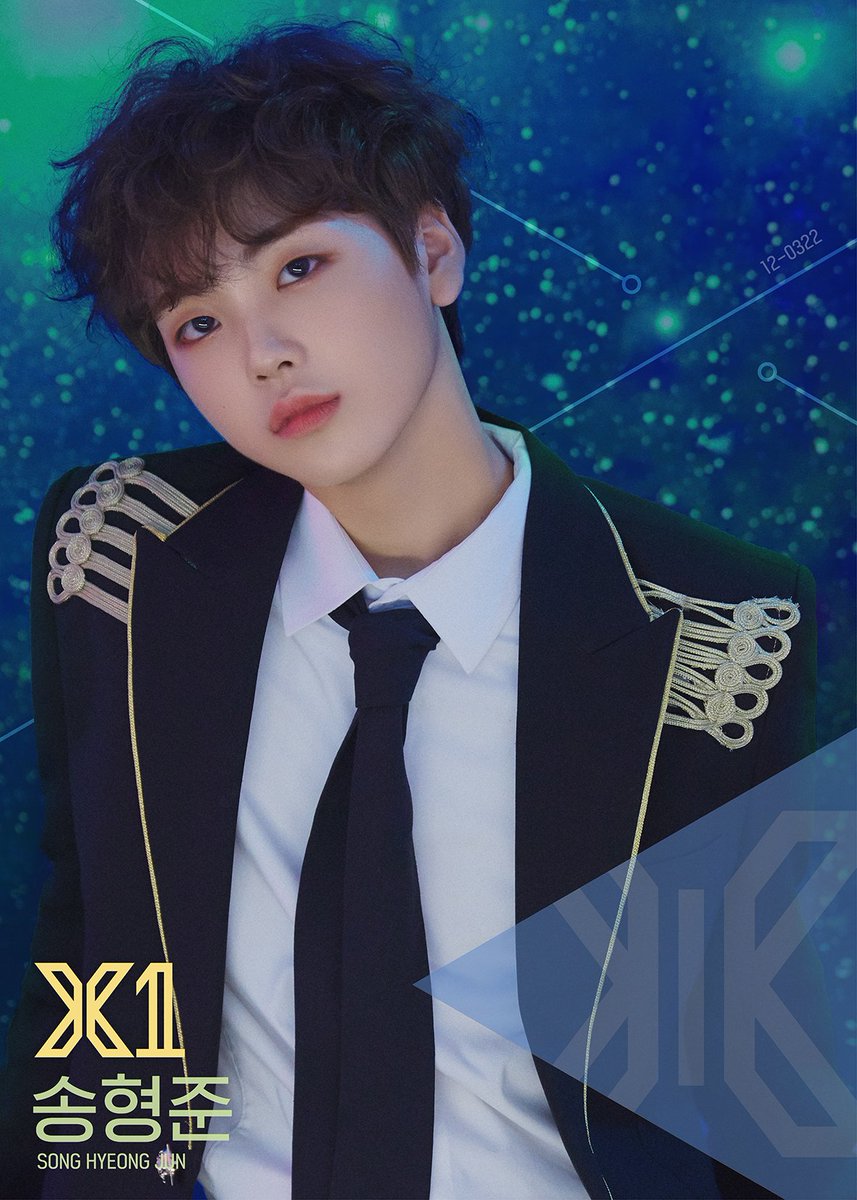 After the wave of mature, fierce, and hot members, here comes the breath of sunshine we all have been secretly waiting for. Starship Entertainment sure is getting all the $ in as another trainee, Song Hyeongjun, is confirmed to debut.
DISCLAIMER: Hyungjun is NOT the youngest member of X1.
Aside from his bright persona and cute demeanor, Hyeongjun is more mature than he seems mentally. As a matter of fact, despite being one of the youngest, he has been voted as group leader not just once, but twice, in the entire show. He may also be naturally adorable, but if needed, he can turn fierce and reverse his charms. He may have not debuted with his closest friend, Kim Minkyu, he surely will work hard as X1's lead dancer and sub-rapper.
---
HAN SEUNGWOO (Plan A Entertainment)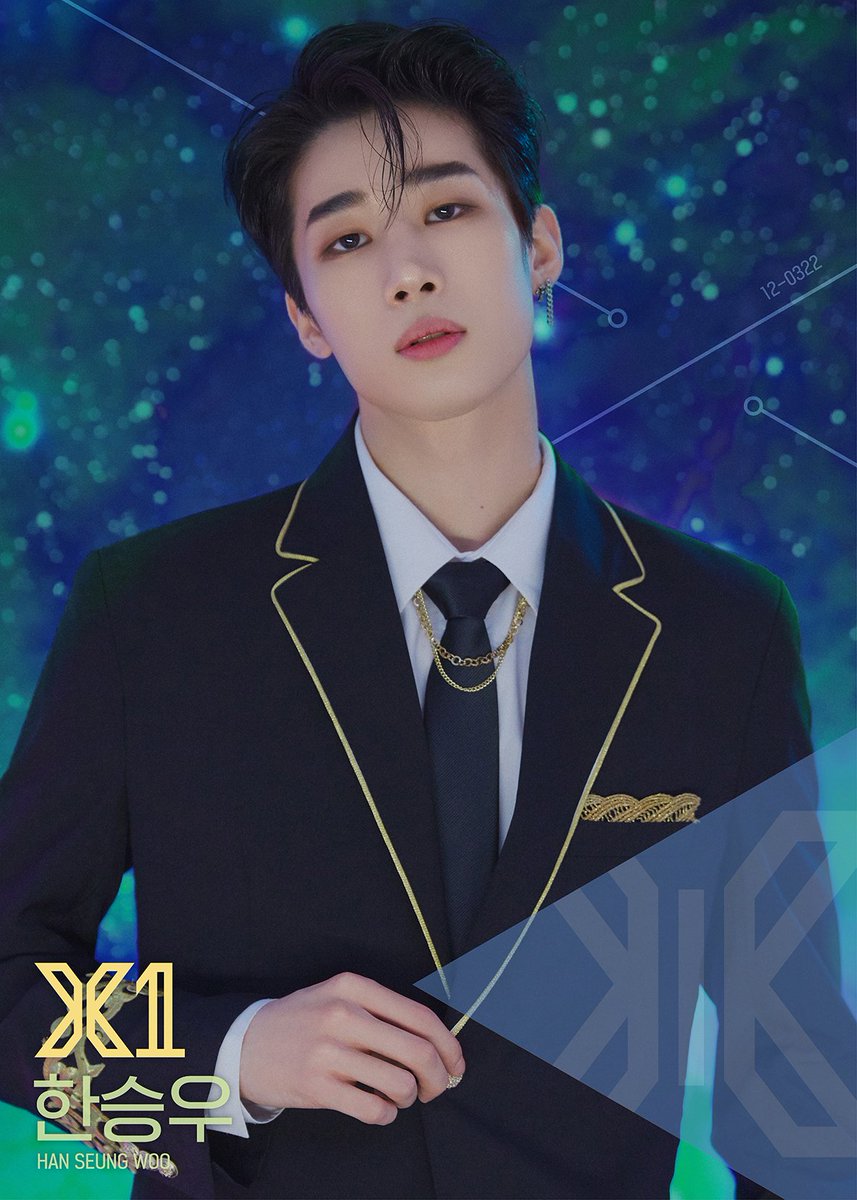 Next up is the eldest member of X1, Plan A Entertainment's Han Seungwoo. But man, the Han genes surely are strong as he is as good looking and talented as his older sister, former Secret member and now actress, Han Sunhwa. Wait, you didn't know? Now you do!
Like Seungyoun and Hangyul, Seungwoo already debuted and is no longer a rookie in the industry. He is a member of VICTON, a seven-membered boy group. However, here comes the interesting part. In VICTON, he is actually a rapper! Who knew that behind his powerful rapping is also his powerful singing talent. Seungwoo is the main vocalist and leader of X1.
---
KIM WOOSEOK (TOP Media)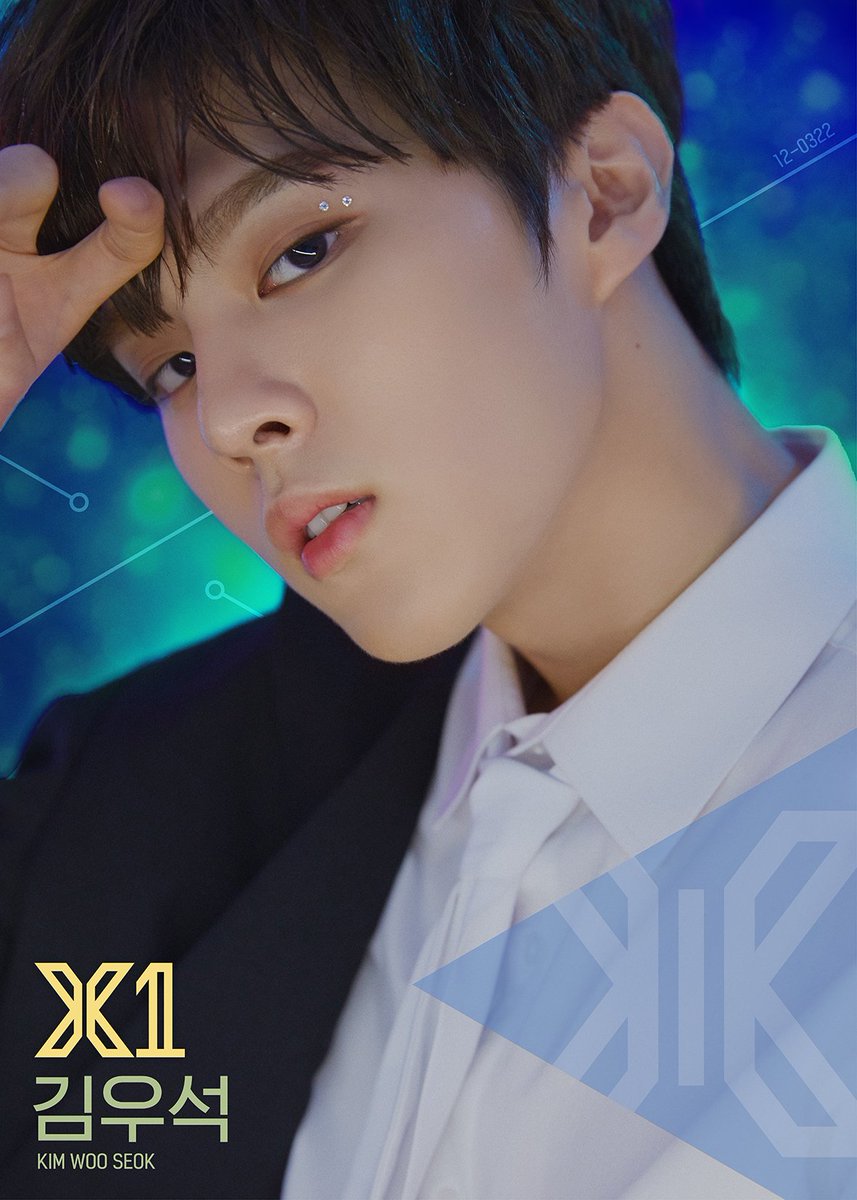 Hotter than the temperature this summer is the battle for the #1 spot of Produce X 101! Unfortunately, falling behind by a certain number of votes is TOP Media's Kim Wooseok.
Wooseok completes the list of X1 members who have previously debuted in a different group. He goes by the name of Wooshin as a member of Up10tion, a fairly known boy group under the same label. Wooseok is known for his handsome looks accompanied by being a multi-talented idol. Sans the finals, he was constantly the center member and constantly won the different evaluations. He will be a lead vocalist in X1.
---
KIM YOHAN (OUI Entertainment)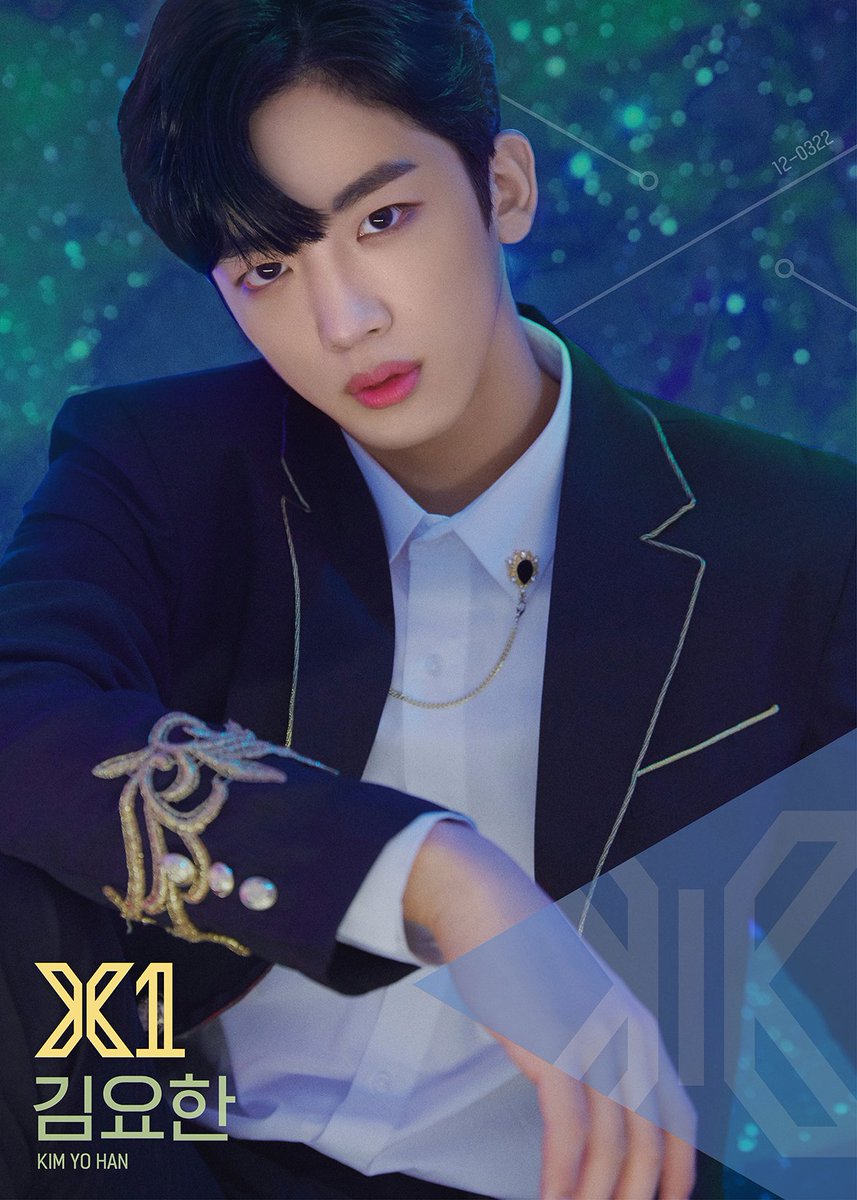 Completing the list is the center and the first placed member of X1, OUI Entertainment's Kim Yohan!
Things really have ended up amazingly for this wonderful boy. Yohan was a former Taekwondo athlete who abandoned the sport to train to become an idol. Although he has limited idol training, he managed to perform well in the show. He has shown his talents in dancing, rapping, and even singing, making him the perfect center member of X1. It is to be noted that his clique with Han Seungwoo and Cha Junho has been so strong that in all Produce X 101 performances up to their debut, they have stayed together. As he is the first placer, Yohan is the center, lead rapper, as well as a sub-vocalist of X1.
---
The national producers (with Mnet's magical touch) indeed have spoken. Many were sad that their picks did not make it in, but there are more positive reactions for the well-balanced debut group. On the other hand, X1 members confirmed that they will be releasing their debut single on August 27! Only a few weeks left until we see them finally in action.
Did your picks make it into X1? Who is your favorite X1 member? Drop them in the comments section!